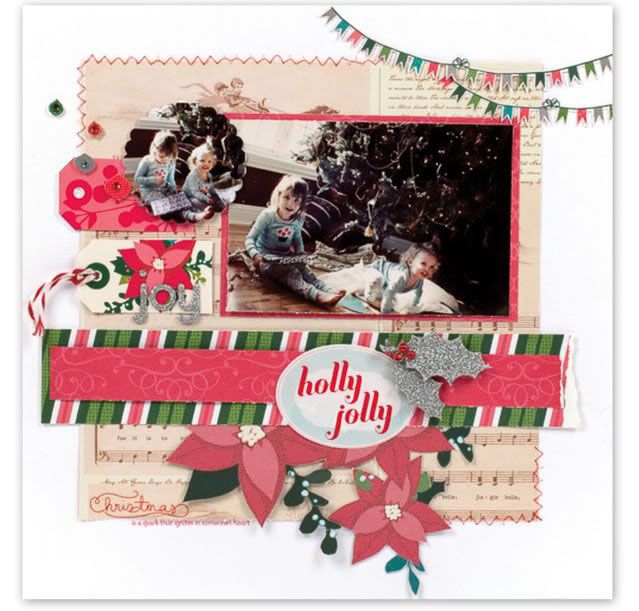 The last couple days I've spent some time designing with my Dear Lizzy Christmas line for an upcoming project. (I did this page in July to release the line.)
Reminisced while using the

music paper
(in the background of the above page.)
It's from a very retro piano book of mine. During the design process we scanned in a couple of the pages and ended up using them through-out the line.
Quite meaningful since it's the same book my sisters and I sang Christmas carols from while my dad played the piano when I was a little girl. Ahhhh, memories.
PS Nothing fun going on over here today. I'm going to the dentist. ugh.