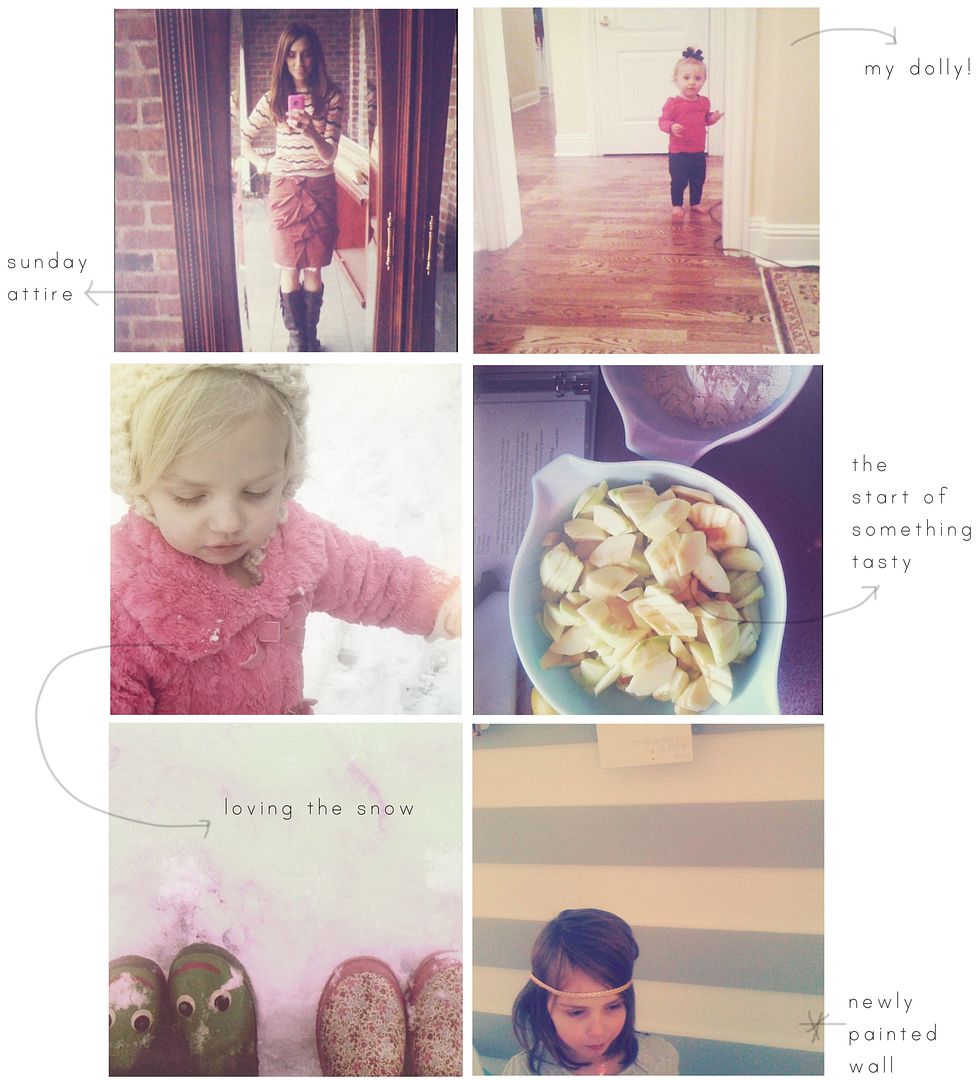 ①  Sunday attire. Thankfully I am feeling much better after having the flu last week. Bleh. It's going around so beware. Skirt//Sweater: Nordstrom
② I cannot believe I am planning Lola's first birthday this week. How crazy is that?! I am dying.
③ Friday I was woken by Avery 1 inch from my ear yelling, "It's Christmas!! It's Christmas!!" Her excitement was because there was a white blanket of snow on the ground. They spent the day playing, eating and stomping through it.
④ For the tenth year now Collin made his famous apple pie. Our home smelled amazing while we baked sweet potatoes and apple pies for his family's feast tonight… round 1 of our 3 Turkey dinners. Me 1: Turkey 0
⑤ Painting a striped wall was a crazy idea that entered my mind last week & with Collin's help our hallway is now happy.
Hope you had a wonderful weekend!