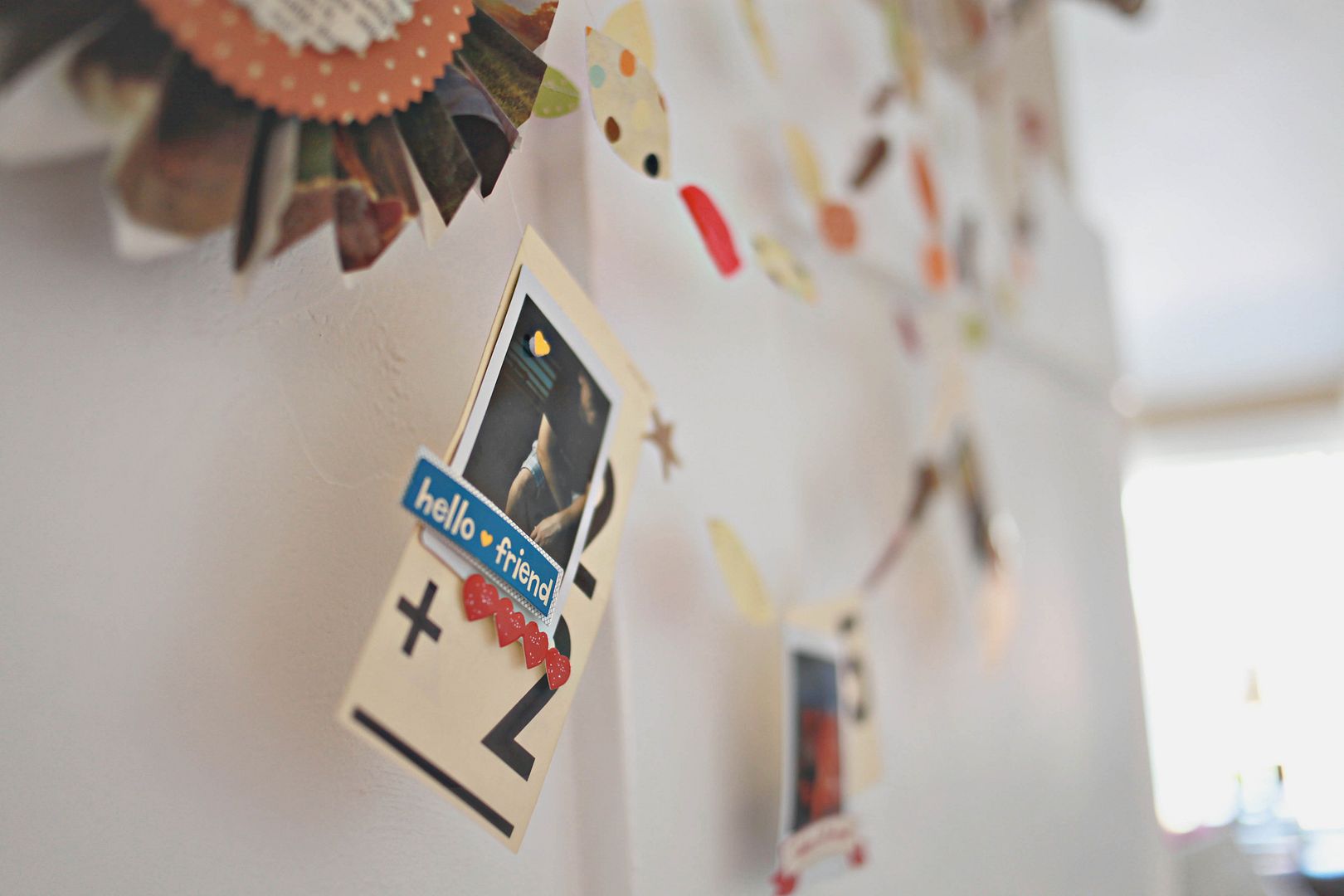 In the entry way of our home I've begun a collection of random hooks. So far their only job was holding umbrellas but after seeing a darling banner my friend Annie made from Instax I dressed the hooks up with a festy fall banner.
It includes handcut leaves from paper, felt, fabric and paper then sewed through them along with vintage flashcards &
Instax.
The medallion was made from my Free People catalog and vintage book paper.