We kept it pretty simple for my birthday this year since Collin likes to go over the top but it was a nice, low-key night… He planned on watching an outdoor movie but it was kinda cold… instead we just hung out and enjoyed ice cream sundaes!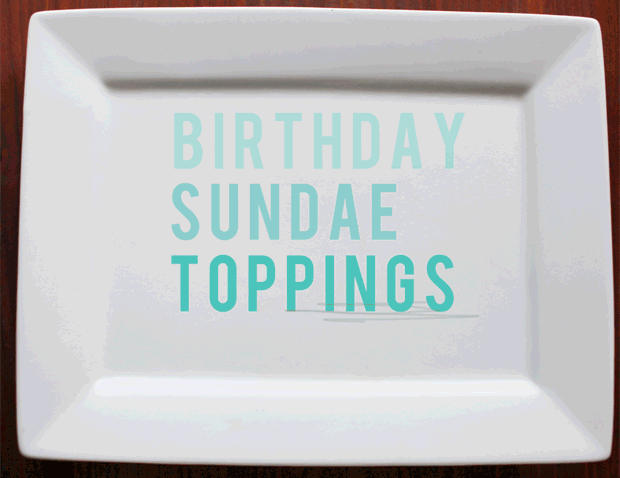 Family came over and we ate Sweet Tooth Fairy cupcakes, I think there were over 40 cupcakes total and every single one was a*mazing!  Even though it is my birthday I had fun putting together these little bowls and stamped wood spoons.
Toppings:
Cherries, Crushed Butterfinger, Crushed Mint Oreos, Chocolate Chip Cookie, Caramel, Hot Fudge
On another plate we had Diced almonds, Crushed Pretzels and Sprinkles.
I used regular ink and some tiny alphabet stamps I've had for ages then stamped on the ends of the wood spoons. Spoons are from Orson Gygi in Salt Lake.
What would you top your ice cream with? I was allllllll about the caramel, almonds and whip cream!