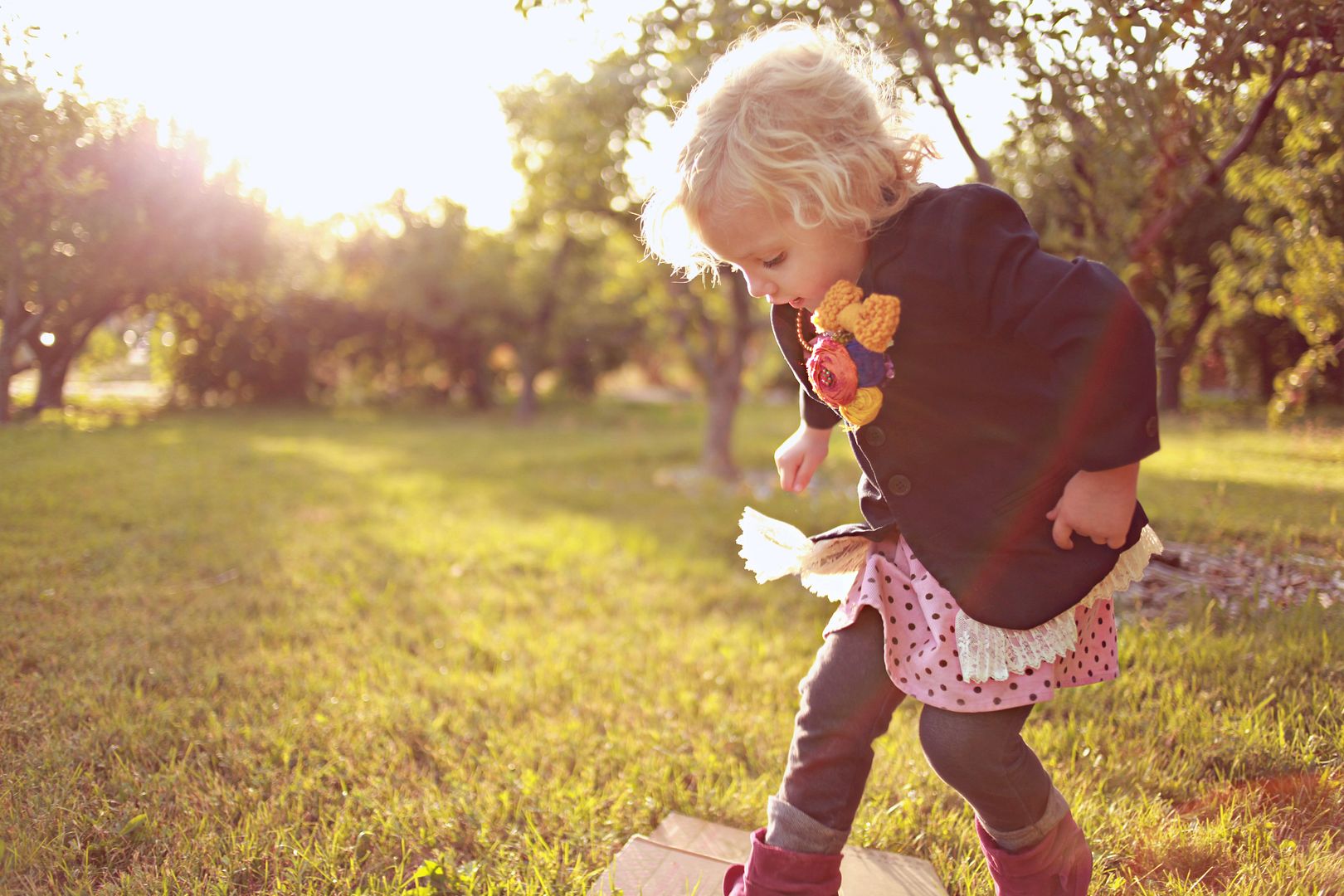 I would love to have the time and patience to thrift more often. It's fun seeing what other people find. Actually, let me rephrase that… it drives me nuts when I see what other people find because I swear the best thing I've ever thrifted was the Sound of Music record & Collin's old lady Halloween costume. Which I am very proud about both!
You could imagine my excitement when I found a blazer for 2 bucks! I did a little happy cheer all the way to the register. Then all the employees broke into a celebratory song and dance as they carried me out the store on their shoulders.
Not really, but I did get what I needed to make a ruffle blazer.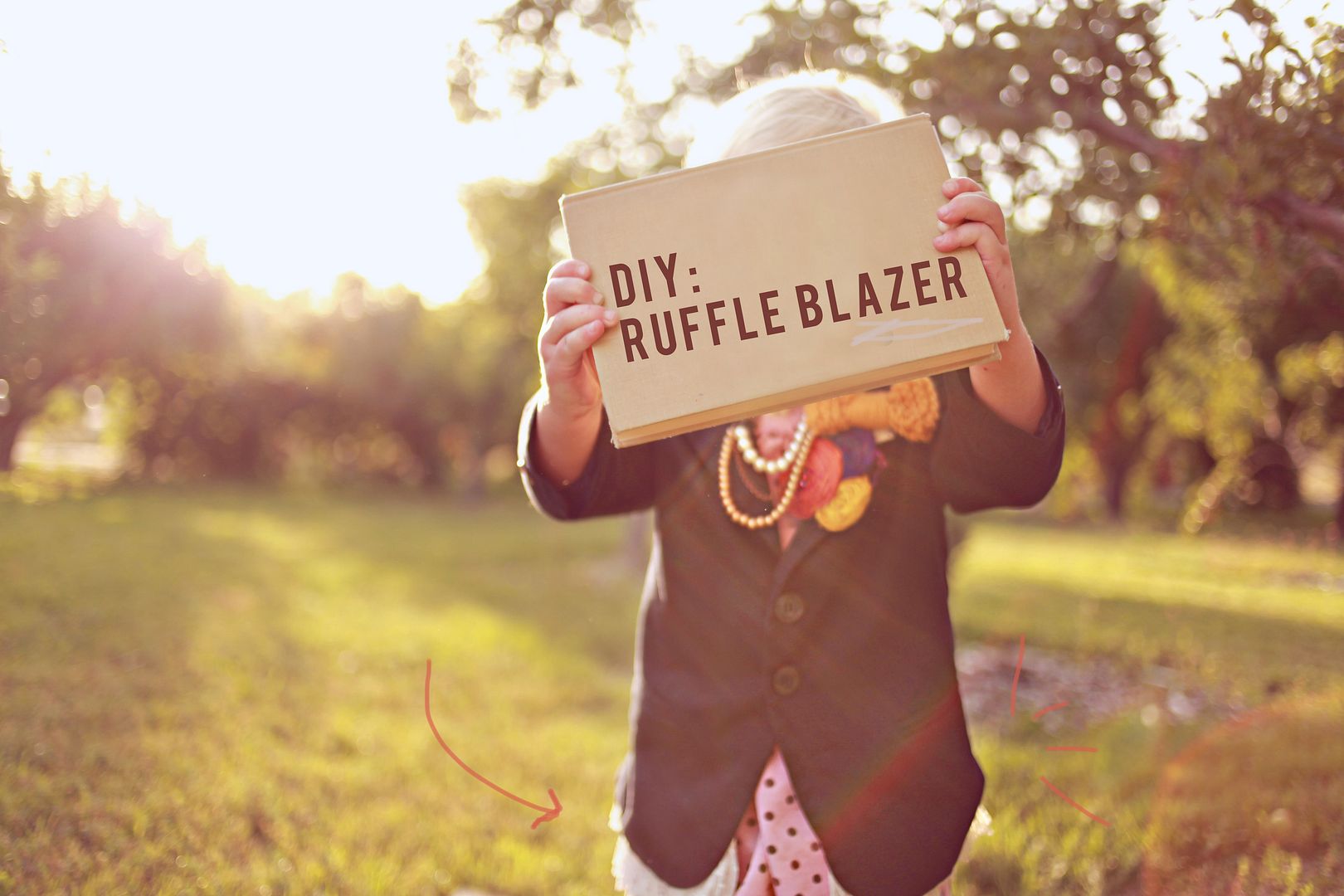 REFASHION:
First, I found a pleated lace trim and sewed it to the bottom inside of the jacket only sewing onto the lining. Then I pulled off the shoulder pads and slightly opened the seam to remove them then sewed the seam back together. It still seems a little big on her but at the rate she grows it will fit snug in no time & be too small by spring.
Last, I added some
Miss Ruby Sue
rolled flowers,
Deja Vu
pearl necklace and the cutest knitted bow from
Emmadime
–
her shop is perfect for Fall. I swoon over it all.
She is my girly girl of the three sprouts so I knew that if she was going to wear a blazer… it better be as pretty as can be!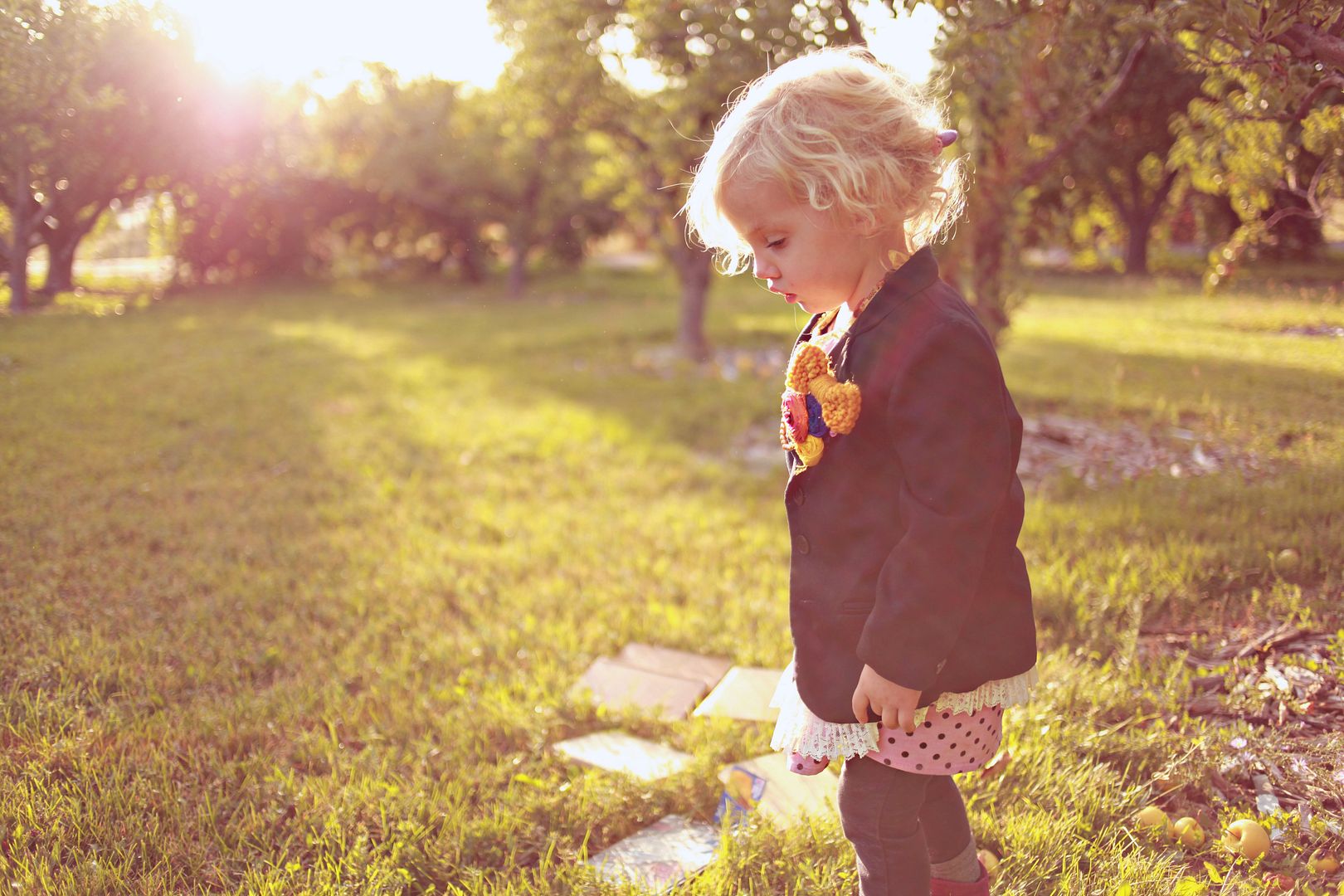 The picture above astounds me and I absolutely love it.
Especially larger on my computer screen.
Oh, my sweet girl, who is such a little stinker! Like how she poured milk into her watercolor cup and then painted and kept drinking the black murky milk.
Collin
did such an awesome job taking photos. He's so good at letting her play and then capturing the moment.