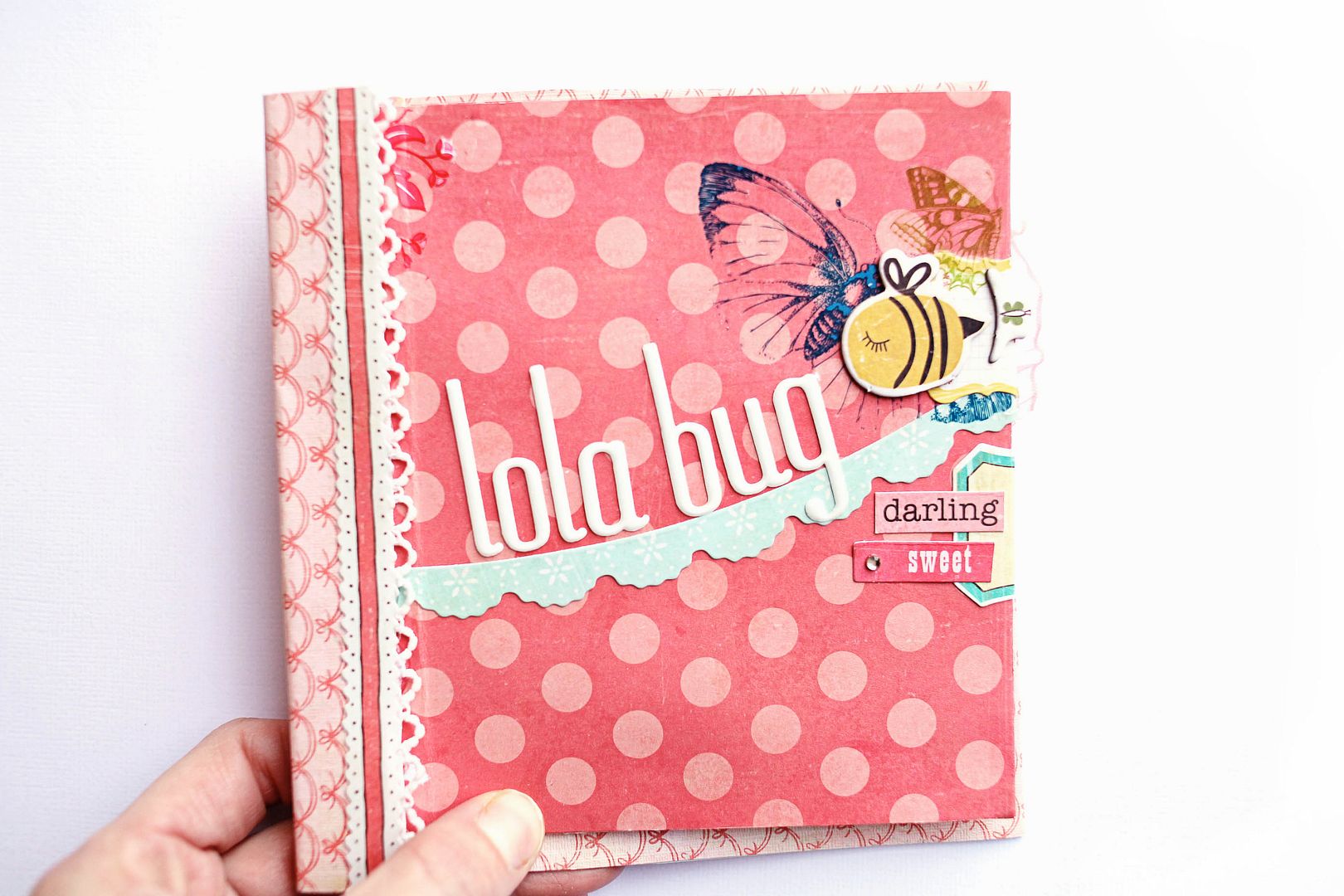 A little book for our lola bug. Yesterday I snuck away into my office and put this together.
Creating my own minis from chipboard takes a bit longer and they don't always work out like I hope but I usually have fun in the process.
I do love how this little book turned out. The book is two pieces and the back is scored and folded to the front then attached to the cover that is also scored so it will fold open. The glassine bag pages are secured to the back cover. I wanted to be able to see the back cover since the papers look so cute together.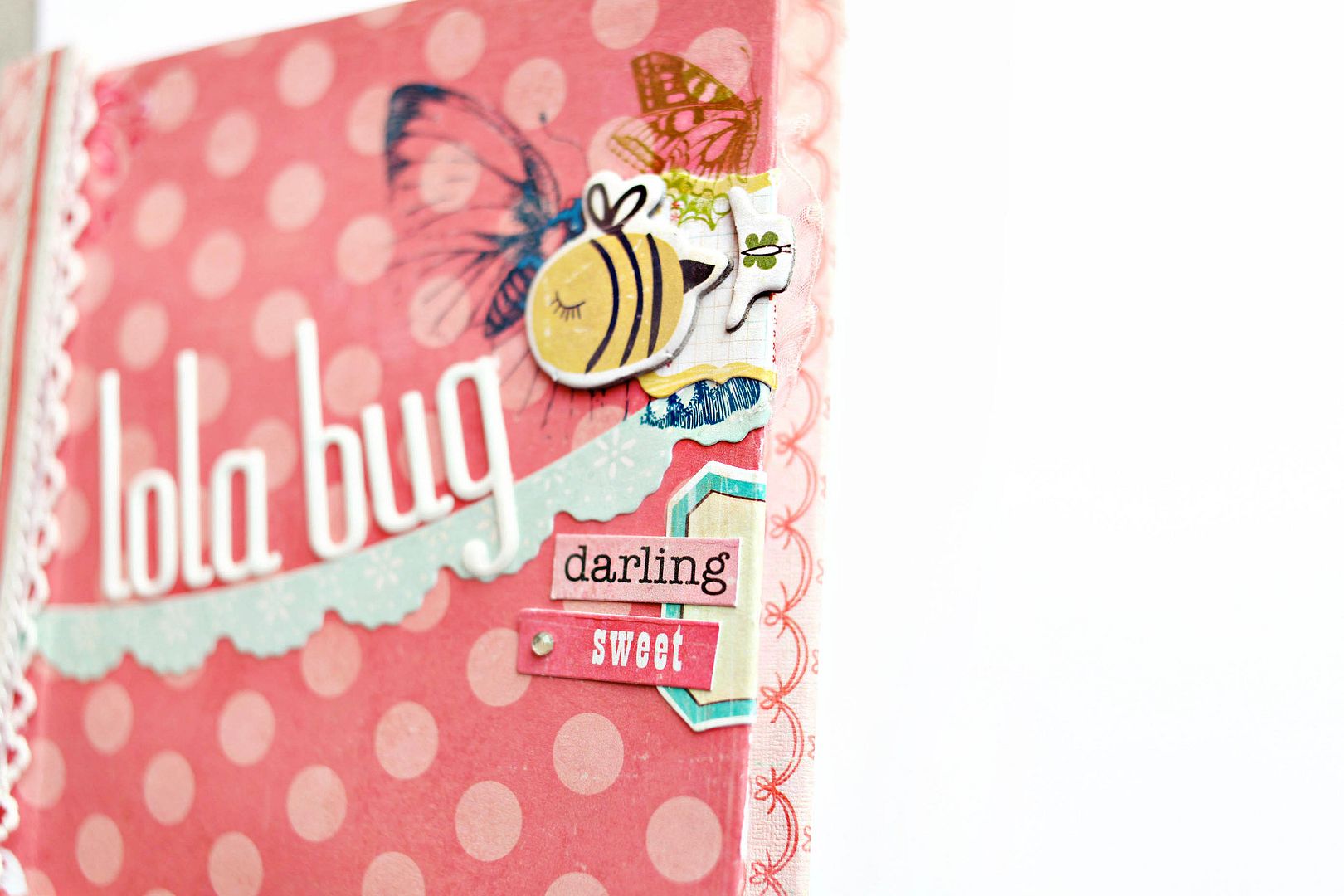 You know I love you blog readers since I froze my tooshie off outside getting a picture of this book in my fancy
photo studio
. I must have been literally shaking since half of the pictures were blurry. But here are some shots.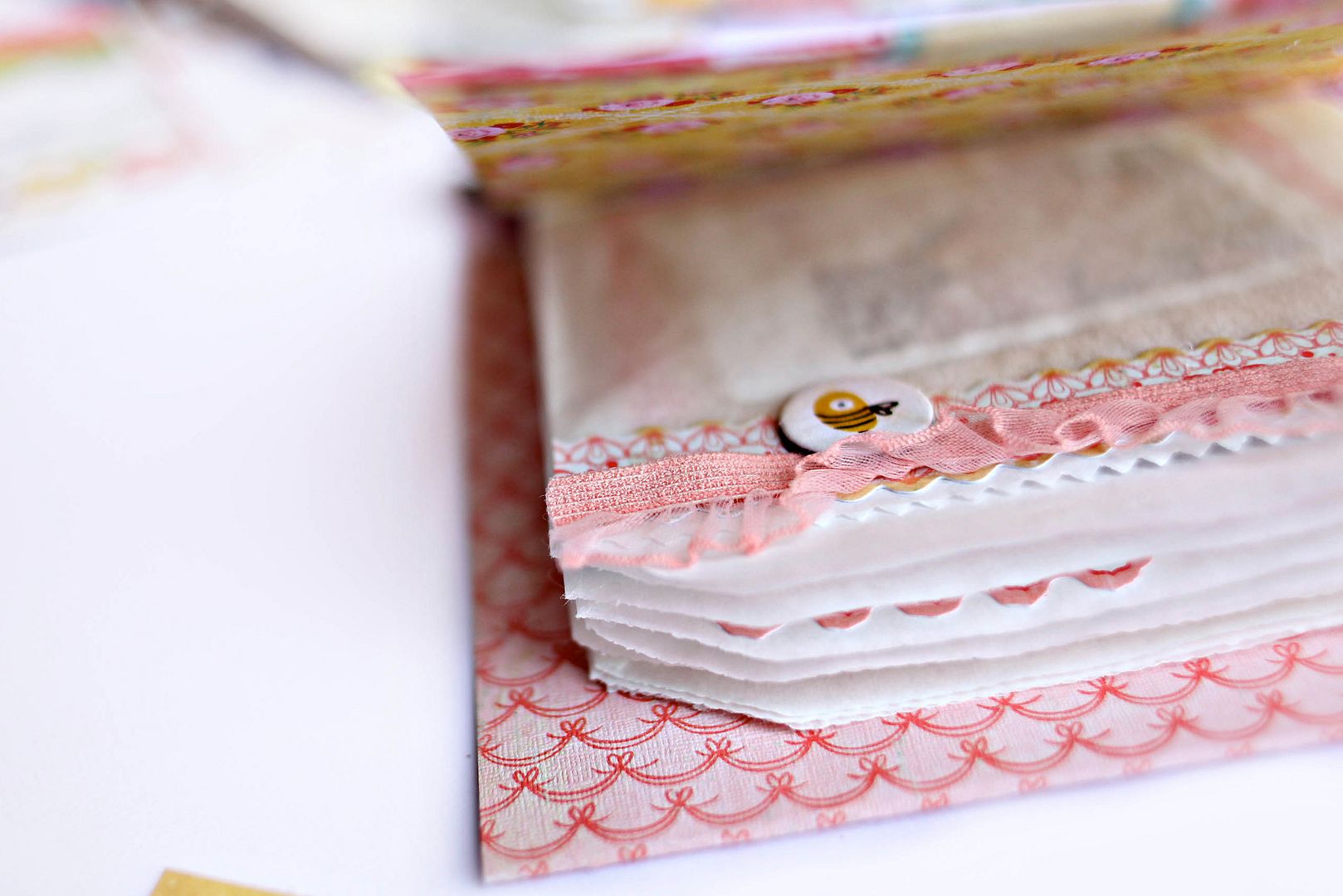 There are 10 glassine bags inside that are decorated with ribbons, stickers & rubons. Each one is filled with photos, instax, & notes from everyone in our family. And each one feels like you are opening a little present to find a note and pictures inside.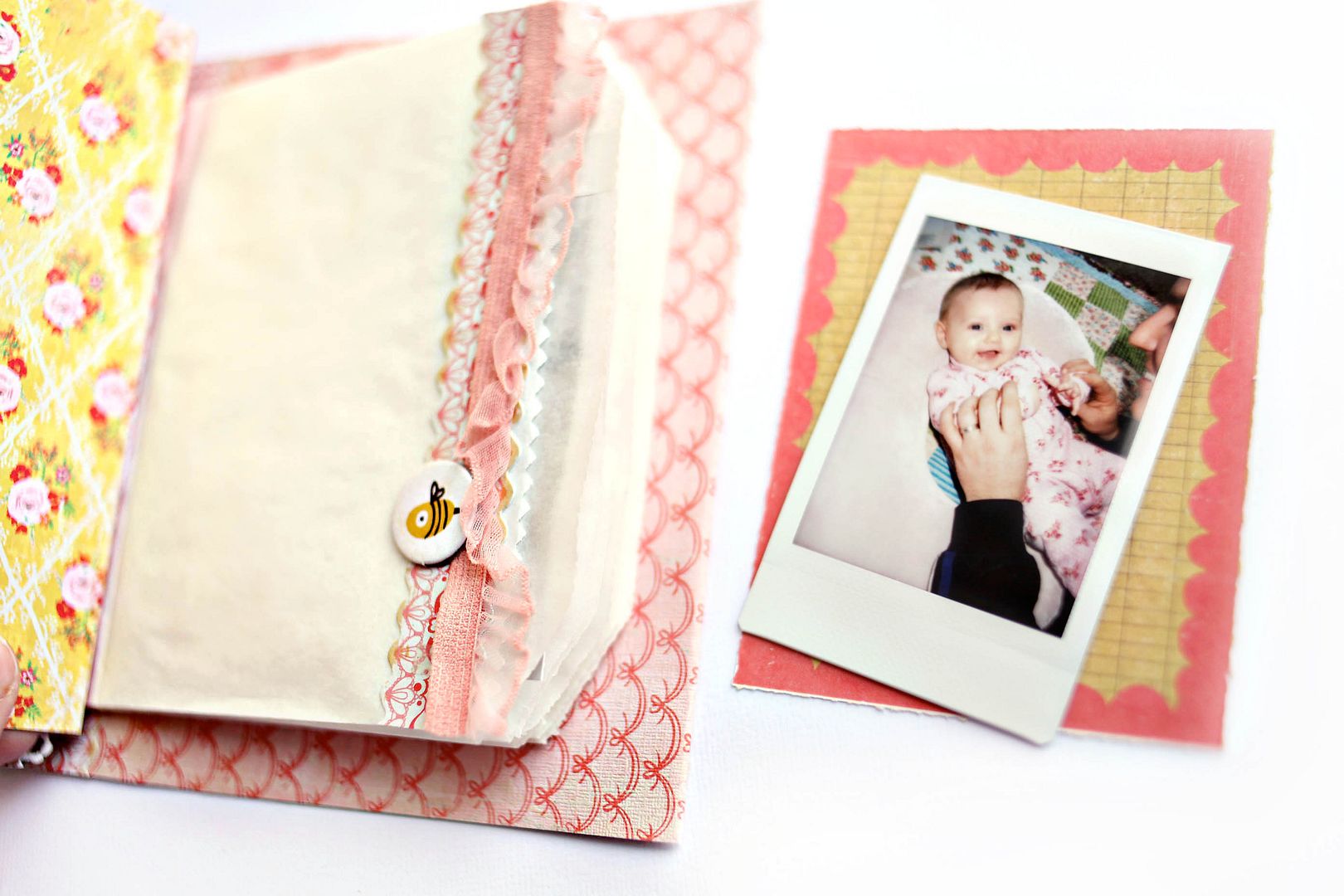 The 'find you be you' is my handwriting turned into a rubon for my Dear Lizzy
Enchanted line
. This simple mantra is something I've included on a scrapbook page or a book for each of them. I hope I can teach them how to live in such a way as they grow. How sweet is Avery's drawing holding Lola's hand? The shape next to them is a heart. Love.
The papers are Crate Paper's new line Emma's Shoppe & Neighborhood. I can't wait to get more of these lines when they are released.
Paper, Stickers, Ribbons, Journaling Cards:
Crate Paper